How Free Live Traffic Feed works?
It's Free Real Time Website Traffic Monitoring. Save time visitor countries, city, browser, operating system and see a real-time of your visitors from around the world. This is a useful widget for websites and blogs not using more javascript to dramatically improve the speed of web page. Live visitors are updated automatically without page refresh.
Yes, Live Traffic Feed is GDPR compliant!
Select widget width (pixels):
Number of visitors shows:
Flag Counter:
Static Counter:
Auto Responsive:
Time Zone:
Live Traffic Feed for root domain (*.example.com):
Background:
Header Text:
Header:
Normal Text:
Border:
Link Text:
IP Widget Script
IP address widget shows the visitor's information.

Website Counter
Get free static website counter for your website.

Hit Counter
Simple widget to show the number of visits to your website.

Flags Counter
Allow users to track the visitors count for their webpage.

Online Visitor Counter
Real Time online visitor static counter and tracking widget.
Live Visitor Map
See exactly where your site visitors are from in real-time.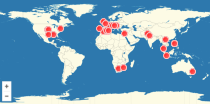 Users Online Widget
Lets you display the number of users visitor online.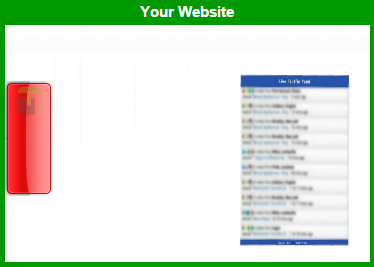 Important tips
Your Live Traffic Feed keeps 100 most recents visitors. If the feed is in the top 30% of your web page you can watch it all day and it will continue to show new hits. If it's below the top 30% of your web page, it will stop updating after 3 minutes until you refresh webpage.
24/24 Live Web Traffic
Keep a track of your customers 24/24. Our Live Traffic Feed keeps the 100 most recent visitors. Share about us if you like. Live Traffic Feed provides a good way to see the list of recent visitors of your website. The data include the exact location (country and city), IP address, time and more than.
It's Free
All our services, including the Live Traffic Feed widget and website analytics are completely free with secure connection (HTTPS / SSL) .
Live Traffic Feed for Website and Blogger
Places a widget on your Blogger blog of the last 10 visitors. By clicking on the real time link you can actually view the last 100 or so visitors along with the keyword search phrase used to find your site. The Live Traffic Feed shows statistics in real-time about:
The city and country your visitors.
The opera system and browser your visitors.
The website they arrived from.
The page they visited on your website.
Save time visited on your website.
Flag Counter visited.
Static Counter visited.
---